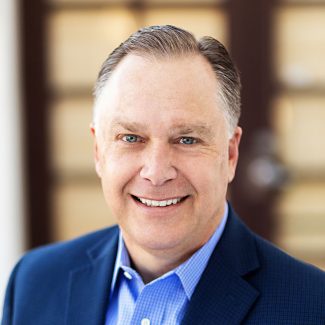 Founder, Principal, and Fractional CIO
A tenured executive leader, Paul brings over 30 years of experience across a spectrum of industrial markets serving asset heavy enterprises in commercial and specialty construction, global manufacturing, energy, and the utility industries. Paul works with clients to identify their key marketplace trends and operating constraints and align to digital solutions that help shape corporate strategy and deliver competitive advantage. He is especially adept at helping business leaders gain the clarity and confidence they need to improve their IT investments, drive solution adoption beyond implementation, and deliver breakthrough business performance.
How Paul Has Helped Optimize Business Performance
As interim-CIO, established executive steering function, introduced rigorous project controls, implemented 3 new core systems, top-graded technology teams and recruited new Head of IT for international non-profit.
As interim-CIO, completed comprehensive assessment and IT Strategic Roadmap for specialty civil contractor; reorganized IT department and optimized vendors/partners, implemented SharePoint environment, upgraded Systems and Network infrastructure, and recruited first Head of IT into the executive leadership team.
Turned around antiquated IT department in 15 months at national pipeline contractor, resulting in highly stable/reliable set of IT Services yielding highest customer satisfaction scores ever attained by enterprise.
Scaled Mid-market IT department from 8 to 45+, following 3.5x business top-line growth at utility construction conglomerate; completed 100+ infrastructure projects significantly expanding IT Service Portfolio, while maintaining reliability and customer satisfaction metrics.
Built enterprises 1

st

PMO that provided foundation to support growth of over $100MM GP in 5 years.
Established $12MM multi-year, comprehensive infrastructure build-out that doubled IT-intensity of entire organization; introduced Field Service Management tools to over 1000 construction crews across North America.
Optimized IT operations for medical device manufacturer, reducing costs by over 25%, while improving organizational productivity and business performance, during global downturn.
Technology Executive Experience
EVP & Chief Operating Officer, Logic Point
Vice President of Information Services (CIO), Centuri Construction Group
Head of Information Services (CIO), NPL Construction Co.
Head of Information Services (CIO), The Tech Group, Inc.
Regional Head of IT, Sundt Construction
Clients and Companies Served
Alliance Defending Freedom (Non-profit)

Buesing Construction (Civil Earthwork)

Wiginton (Fire Suppression Systems, ESOP)

Logic Point (Professional Services)

Saudi Electricity (Electric Generation, Transmission, Distribution)

Southwest Gas (Gas Distribution and Construction Services)

Centuri Construction Group (Energy Distribution Infrastructure)

The Tech Group (Global Medical Device Manufacturing)

Sundt Construction (Commercial, Industrial, Heavy Civil Contractor, ESOP)
BS – Finance, Walker L. Cisler School of Business, Northern Michigan University
Minor – Computer Information Systems (CIS), Northern Michigan University
Diversified Industrials
Commercial Construction
Heavy/Civil Construction
Specialty Contracting
Non-Profit / Associations
Legal
Medical Device Manufacturing
Energy & Utility – Gas / Electric
Risk and Insurance
IT / Business Alignment
Strategic Planning
Business Case Analysis
Executive Coaching
Organizational Transformation
Management Mentoring
Operations Turn-around
Top-grading Teams
Process Improvement
Service Management
Compliance & Regulation
Field Service Management
Distributed Computing
Solution Adoption
Copyright © by Theisen Advisory
Group. All rights reserved.